L'chol Z'man v'Eit: For Sacred Moments - New Rabbi's Manual
$60.00

Availability: In Stock
ISBN: 978-0-88123-204-2

Edited by Rabbi Don Goor

In a new looseleaf binder format, this expanded life-cycle manual for a new generation contains updated rituals and blessings for the full ritual cycle, including new material for sacred moments in the lives of individuals and communities.

Table of Contents

Sample Pages:
On Mourning, On Marriage

Also available:
L'chol Z'man v'Eit: Section Binder - designed to accommodate any individual section of the manual
L'chol Z'man v'Eit: PDF Electronic Version - includes additional supplementary material!
L'chol Z'man v'Eit: Specially Priced Bundle - includes Print Version, Standard Size Binder, and PDF Electronic Version, only $75.00.

Read what editor Rabbi Don Goor has to say about L'chol Z'man v'Eit:
L'chol Z'man v'Eit - The Time Has Come For A New Life-Cycle Guide

L'chol Z'man v'Eit is already making a tremendous difference in the lives of rabbis, cantors, and congregants. Read the testimony below to find out what Cantor Marshall Portnoy has to say about the new Life-Cycle Guide:

After reading through the new Life-Cycle Guide, I see that this is something groundbreaking, highly personal, flexible, nuanced, offering a wide universe of choice in content, tone and approach. Now that I have used the manual for an unveiling and a funeral, let me add that it is highly literate yet human and intimate, scrupulously edited, and eminently useful. Stylistically, there is a felicitous combination of immediacy and gracefulness that renders it highly accessible and "real". You should feel wonderful about what you have achieved. This manual will be our voice for many decades.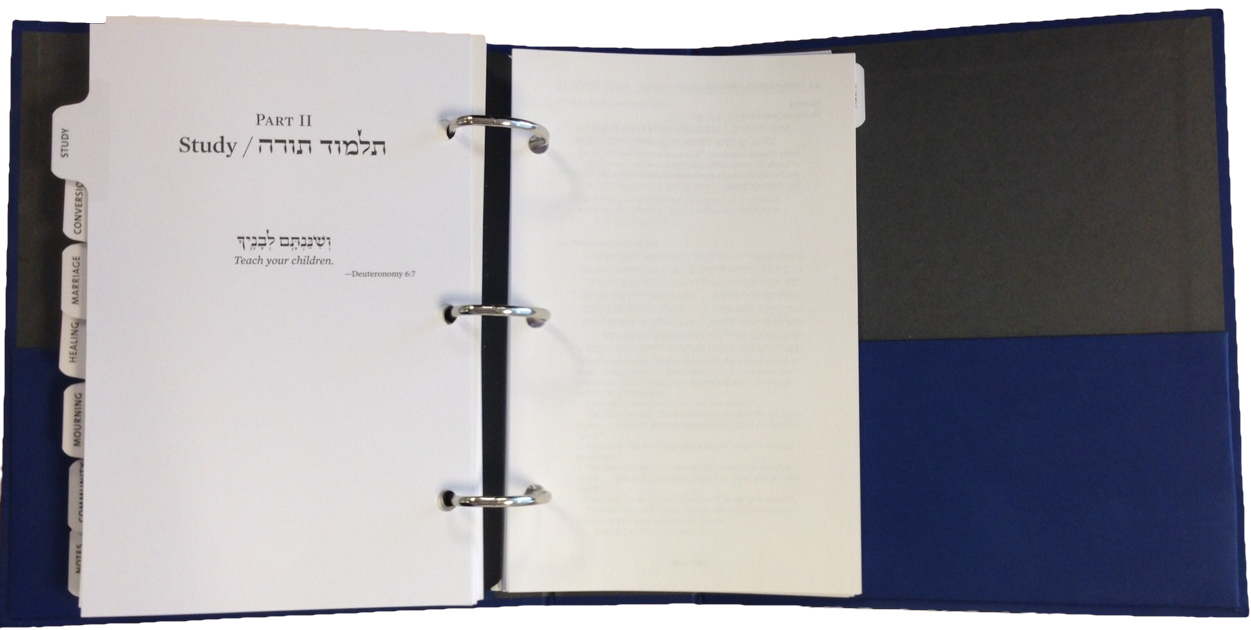 ISBN 978-0-88123-204-2
Copyright © 2015
Loose-leaf, Binder
Hebrew-opening
9 1/8" x 8 1/8" x 2 1/2"
2 lb
Page count: 384