Calls for Submissions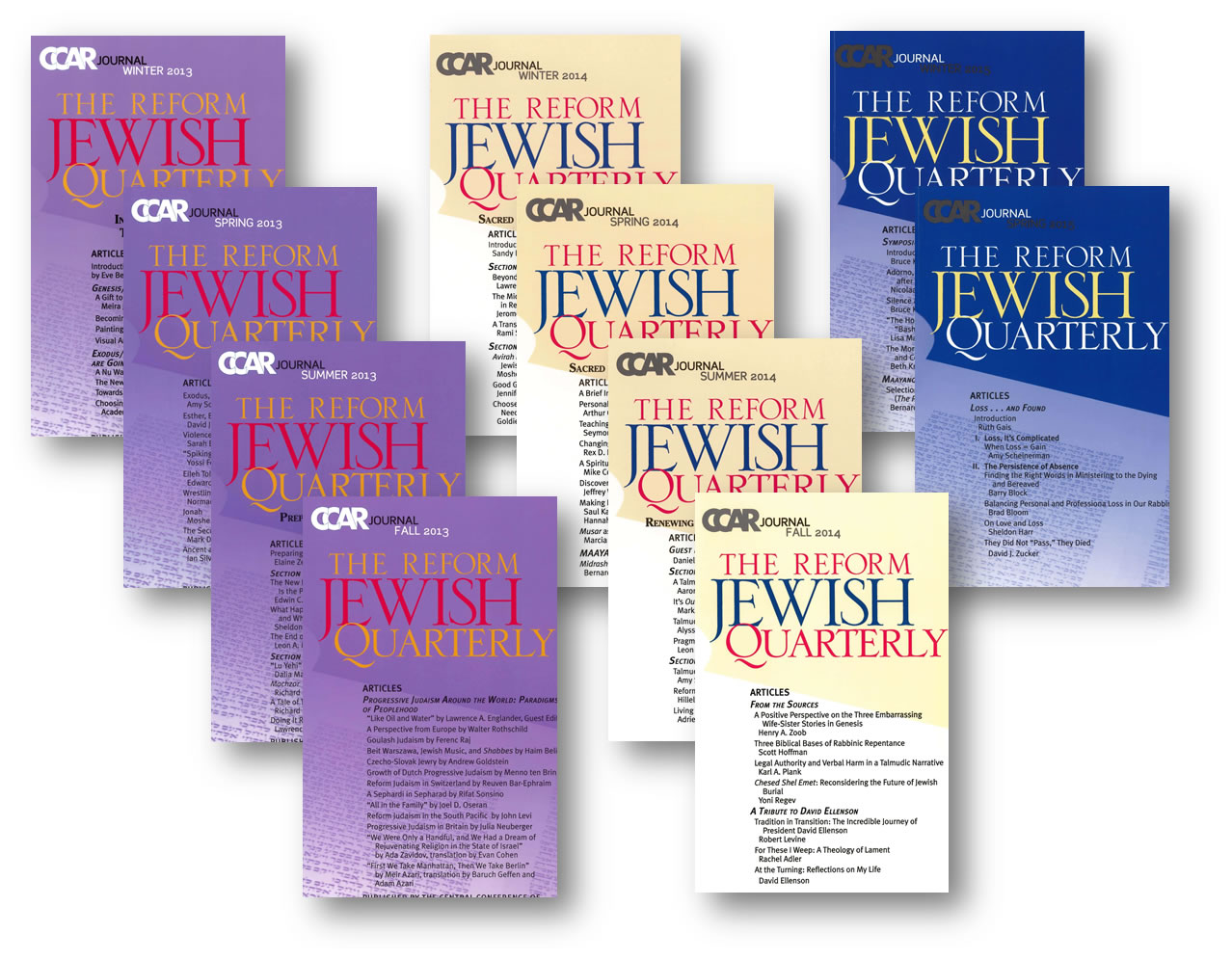 CCAR Press occasionally looks for essays on certain topics for various publications and for special issues of the CCAR Journal. Please review our submissions guidelines, which include information on where to send your submission.
Submissions Call for the CCAR Journal

The editorial board of the CCAR Journal: The Reform Jewish Quarterly is seeking submissions for a special issue to mark the first yahrzeit of our beloved teacher Rabbi Aaron Panken. A mensch, leader and scholar of the highest order, Rabbi Panken held a special interest in rabbinic and Second Temple literature. Not long before his death, he also edited a book exploring modern perspectives on biblical texts. While all submissions are welcome, essays touching on any of these topics are especially appropriate.
Submissions Call for The Sacred Exchange: Creating A New Jewish Money Ethic

The CCAR Press is looking for 100-word narratives on the intersection of Judaism and money in your life for its Spring 2019 anthology, The Sacred Exchange: Creating a Jewish Money Ethic (ed. by Rabbi Mary Zamore).
Interested? If so, your 100-word narrative will say something about your relationship to or through money. It can be as broad or specific as you want, as long as it is from a personal point of view AND has a Jewish angle, but it cannot breach the confidentiality of another person. Topics to write about include:
• Giving or receiving tzedakah
• Finding money, inheriting money
• Getting into debt, getting out of debt
• Learning or teaching about financial literacy
• Reflecting on a Jewish text
• Relating to Israel
• Ethical employment
• Money-or lack of- and its effect in your marriage
• Family or other relationships
• Socio-economic differences in your (Jewish?) community
• Paying for Jewish stuff – ritual objects, camp, school, synagogue
• Sacrificing Jewish stuff to pay for the rest of life
• Jewish rituals involving money – ketubah, lifecycle events, etc.
The possibilities are endless. Share a thought, a vignette from your life/family/community. Please be sure to include your name as you would like it to appear.
These vignettes will appear at the beginning of the volume, as was done in other books in the Sacred series, such as The Sacred Table, The Sacred Encounter, and The Sacred Calling.
Email with the subject line "Small Change" to Sasha Smith at ssmith@ccarnet.org by October 5, 2018.
Please know that any submissions may or may not be used, and those that are used will be under the copyright of the CCAR. Your submission constitutes permission by CCAR to use your contribution, and to edit for length or consistency with house style.