Rabbi Sue Ann Wasserman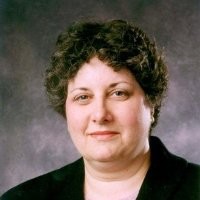 Rabbi Sue Ann Wasserman has served congregations in MA including Temple Beth David in Canton, MA. Before moving to Massachusetts, she was the Director of the Union for Reform Judaism's Department of Worship, Music and Religious Living. In the first years of her rabbinate, she was the Associate Rabbi at The Temple in Atlanta, GA, and the Rabbi of Brooklyn Heights Synagogue in Brooklyn, NY.
Rabbi Wasserman received her undergraduate degree in Anthropology from Brandeis University. She earned a Master of Hebrew Letters and was ordained as a rabbi by Hebrew Union College–Jewish Institute of Religion in New York City .
Rabbi Wasserman was a member of the Editorial Committee for Mishkan T'filah: A Reform Siddur, published by CCAR Press, and was editor of both Mishkan T'filah for Gatherings and Mishkan T'filah for Travelers, also published by CCAR Press. She has published numerous Jewish educational texts.
Rabbi Wasserman lives in Waltham with her husband, Yale Lansky.
CCAR Press works include: