Rabbi Elyse D. Frishman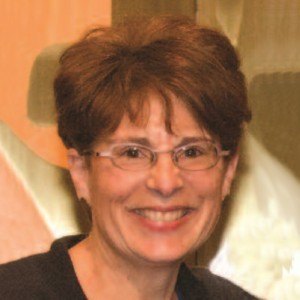 Ordained in 1981, Rabbi Elyse Frishman served as Rabbi of The Reform Temple of Suffern (NY) for 14 years, and then as Senior Rabbi of The Barnert Temple (Franklin Lakes, NJ) for 22 years, retiring in 2017. Her rabbinate focused on the shaping of sacred community grounded in adult study, spiritual life, and service.
She currently serves as faculty for The Wexner Foundation, an organization that focuses on leadership development in the Jewish communities of North America and Israel.
Rabbi Frishman is nationally recognized for her work transforming Reform Jewish worship, and as a writer and editor of liturgy. She edited the Reform movement's prayerbook, Mishkan T'filah (CCAR Press, 2007), as well as Haneirot Halalu (CCAR Press, 2009) and Blessings for the Table (CCAR Press, 1997). She was identified as the second most influential American Jew in The Forward newspaper's "Top Fifty Jews" list of 2007.
Married to Rabbi Daniel Freelander, their family includes Adam and Julie, Jonah and Sarah, Devra (z"l) and granddaughter Aviva.
CCAR Press works include: