Rabbi Elyse D. Frishman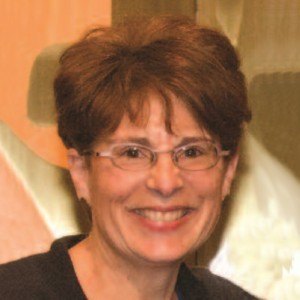 Rabbi Elyse Frishman serves as the Senior Rabbi of Barnert Temple in Franklin Lakes, NJ—a pulpit she has held since 1995. Earlier, she served for 14 years as rabbi of The Reform Temple of Suffern. Rabbi Frishman is nationally recognized as a leader in transforming Reform Jewish worship, and as a writer and editor of liturgy. She edited the pioneering new Reform prayerbook,
Mishkan T'filah
(CCAR Press, 2007), as well as
Haneirot Halalu
(CCAR Press, 2009) and
Blessings for the Table
(CCAR Press, 1997), and was identified as the second most influential American Jew in The Forward newspaper's "Top Fifty Jews" list of 2007.
Rabbi Frishman is married to Rabbi Daniel H. Freelander. They have three grown children and a daughter-in-law, and live in Ridgewood, NJ.
CCAR Press works include: