Rabbi W. Gunther Plaut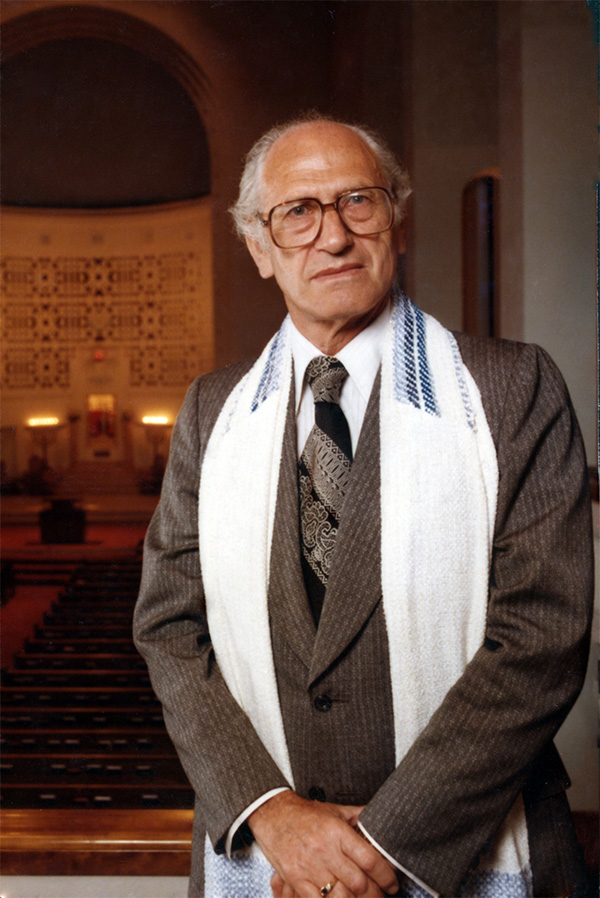 Rabbi W. Gunther Plaut,
z"l
, former senior scholar at Holy Blossom Temple, was born in Germany, where he received his Doctor of Laws degree. Prohibited under the Nazi regime from practising law, he fled to the United States, where he became a rabbi, joined the American army during the Second World War, served as a chaplain with the infantry and was present at the capture of the first concentration camp in Germany.
Rabbi Plaut served as rabbi in Chicago and St. Paul, Minn. prior to joining Holy Blossom Temple as senior rabbi in 1961. He retired as senior rabbi in 1977. Of the 26 books Rabbi Plaut has published, the best known is
The Torah: A Modern Commentary
, of which he was the editor and chief author and which is now in its 13th printing. Rabbi Plaut has written on theology, philosophy, and history, and has produced three works of fiction. Some of his books have been translated into other languages.
He has distinguished himself through several major posts, including the presidency of the Canadian Jewish Congress and the Central Conference of American Rabbis. Known as an uncompromising enemy of all manifestations of racism, Rabbi Plaut helped found Toronto's Urban Alliance for Race Relations, served for seven years as Vice Chair of the Ontario Human Rights Commission, and sat as a one-person board of inquiry in human rights cases. In 1984, he was appointed by the Canadian government to revise Canada's refugee legislation.
Rabbi Plaut is a Companion of the Order of Canada and has also received the Order of Ontario. He has also been officially recognized by several academic institutions, receiving honorary degrees from the University of Toronto, York University, Hebrew Union College – Jewish Institute of Religion (Cincinnati/New York), and the College of Jewish Studies (Cleveland).
CCAR Press works include: