Leonard Baskin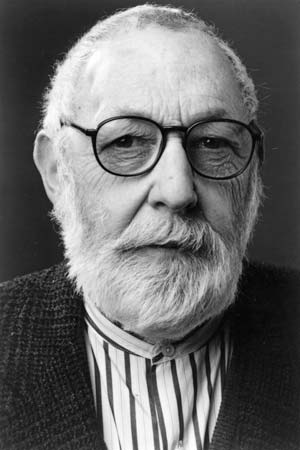 Leonard Baskin,
z"l
, was born in New Brunswick, New Jersey. While he was a student at Yale University, he founded Gehenna Press, a small private press specializing in fine book production. From 1953 until 1974, he taught printmaking and sculpture at Smith College in Northampton, Massachusetts. Subsequently, Baskin also taught at Hampshire College in Amherst, Massachusetts. He lived most of his life in the U.S., but spent nine years in Devon at Lurley Manor, Lurley, near Tiverton, close to his friend Ted Hughes, for whom he illustrated Crow. Sylvia Plath dedicated "Sculptor" to Leonard Baskin in her famous work,
The Colossus and Other Poems
(1960).
His public commissions include a bas-relief for the Franklin Delano Roosevelt Memorial and a bronze statue of a seated figure, erected in 1994 for the Holocaust Memorial in Ann Arbor, Michigan. His works are owned by many major museums including the Metropolitan Museum of Art, the Museum of Fine Arts, Boston, the Museum of Modern Art, the Art Institute of Chicago, the Boca Raton Museum of Art, the British Museum, the Honolulu Museum of Art, the Udinotti Museum of Figurative Art, and the Vatican Museums. The archive of his work at the Gehenna Press was acquired by the Bodleian Library at Oxford, England, in 2009. The McMaster Museum of Art in Hamilton, Ontario owns over 200 of his works, most of which were donated by his brother Rabbi Bernard Baskin.
In 1955, Leonard Baskin was one of eleven New York artists featured in the opening exhibition at the Terrain Gallery. In 1966 he was featured in the documentary, "Images of Leonard Baskin" by American filmmaker Warren Forma. He is the beloved illustrator for both
A Passover Haggadah
and
Haneirot Halalu
, published by the CCAR Press in 1974 and 1989, respectively. He died at age 77 on June 3, 2000, in Northampton, where he resided. The Art Institute of Portland has a memorial to him.
CCAR Press works include: