Cantor Steven Weiss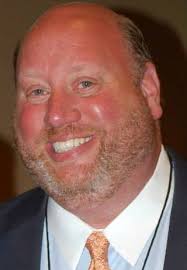 Cantor Steven Weiss is the Cantor and Director of Education at Congregation Sha'aray Shalom in Hingham, Massachusetts, and the project editor of Shirei Mishkan HeNefesh: An Anthology of Music for the High Holy Days (published by CCAR Press in 2015). He has developed innovative musical and educational programs for the entire congregation. His ever-popular Bible to Broadway, Friday Night Live Musical Shabbat, and Adult and Children's Choirs have enriched the Jewish life of both children and adults.
In addition to his work within the Congregation, he is also a board member of the Young Leadership Division of Combined Jewish Philanthropies of Boston. He has served on the executive committee of the URJ Commission on Synagogue Management and is the President of the American Conference of Cantors. Before joining Congregation Sha'aray Shalom, he served at Temple Kol Emeth in Marietta, Georgia, for ten years, both as a student and a professional cantor. Prior to that, Cantor Weiss served as the Student Cantor at Temple B'nai Brith in Wilkes-Barre, Pennsylvania.
Cantor Weiss received his Master's degree and investiture from Hebrew Union College-Jewish Institute of Religion School of Sacred Music in May, 1996. Originally from Great Neck, New York, Cantor Weiss holds a Bachelor's degree from Ithaca College where he studied Human Resource Management and Opera Performance at its esteemed music school.
Cantor Weiss is married to Dr. Stephanie Gertz. They have two children – Breanna and Micah.
CCAR Press works include: