Rabbi Peter S. Knobel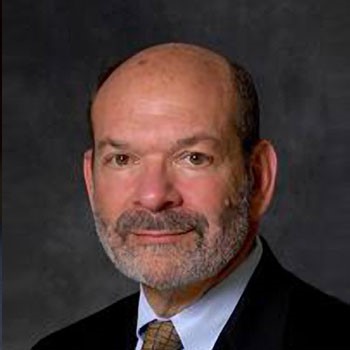 Rabbi Peter S. Knobel has been Beth Emet's spiritual leader since 1980, encouraging stimulating interaction between clergy and congregants with the goal of infusing deeper Jewish meaning into the lives of individual members and the community as a whole. As of July, 2010, Rabbi Knobel assumed the position of Rabbi Emeritus. A graduate of Hamilton College, he was ordained by Hebrew Union College-Jewish Institute of Religion (HUC-JIR) in 1969, and earned his MA in philosophy and a PhD from Yale University. He came to Beth Emet from Temple Emanu-El in Groton, Connecticut.
In addition to his congregational responsibilities, Rabbi Knobel serves in leadership roles in the Reform Movement on a national level as well as being actively involved in the Chicago-area community. He has served as president of the Central Conference of American Rabbis (CCAR) and on the CCAR's
Mishkan T'filah
Editorial Committee. He is a past chair of the Liturgy and Reform Practice Committee and was a member of ad hoc committees on human sexuality, homosexuality and the rabbinate, and patrilineal descent. He also is a member of the ARZA National Board, and chairs its Institute for Reform Zionism, and is a member of the board of trustees of both the Union for Reform Judaism and the Hebrew Union College-Jewish Institute of Religion. Rabbi Knobel is past president of the Chicago Board of Rabbis and the Chicago Association of Reform Rabbis and is active in the Evanston Downtown Clergy Association and a member of the Board of the Council for a Parliament of the World Religions. He is a member of the National Interreligious Leadership Initiative on Peace in the Middle East.
Rabbi Knobel has taught extensively at a number of colleges including HUC-JIR, Yale University, Connecticut College, and Spertus Institute, on subjects ranging from Biblical Aramaic to Jewish mysticism to Israel in Christian thought and Jewish bioethics. He has also authored and edited numerous articles and publications in the areas of Jewish bioethics, liturgy, and Zionist thought, and is the editor of Mishkan Moeid: A Guide to the Jewish Seasons (CCAR Press, 2013) and Navigating the Journey: The Essential Guide to the Jewish Life Cycle, coming from CCAR Press in 2017.
CCAR Press works include: