Rabbi Debra J. Robbins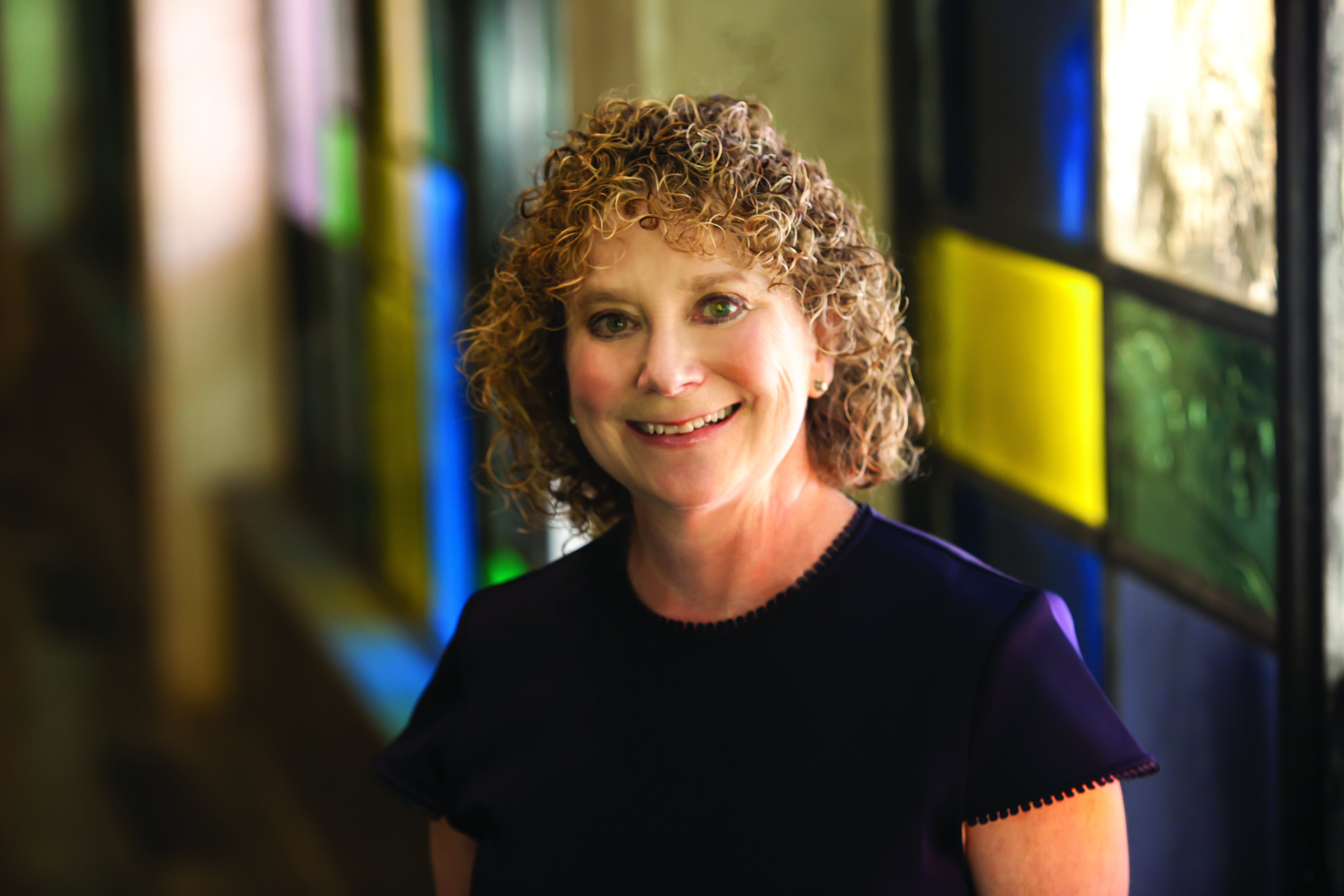 Rabbi Debra J. Robbins has served Temple Emanu-El of Dallas, Texas, since 1991 and is currently closely involved with efforts to shine the light on emotional and spiritual wellbeing of the Temple community, engage new and longtime members in synagogue life, and teach adults as part of the TE150 anniversary celebration.Rabbi Robbins officiates at lifecycle events, leads services, provides pastoral care, and leads a variety of special projects and initiatives with staff and lay partners.
Outside of Temple, Rabbi Robbins is the current and founding chair of the Vaad HaMikvah of the Rabbinic Association of Greater Dallas and has served on the board of Jewish Family Service of Greater Dallas and Family Gateway. She was a member of the City of Dallas Ethics Reform Task Force. Rabbi Robbins is involved nationally with the Central Conference of American Rabbis where she served in a variety of leadership positions and is a member of the Women's Rabbinic Network. She served as President of Reading Village, a non-profit organization working in Guatemala to help teens become leaders through literacy. She is working on certification with the American Red Cross to do chaplaincy work in emergency situations.
She has published essays in Prophetic Voices: Renewing and Reimagining Haftarah (CCAR Press, 2023), Ecology and the Jewish Spirit: Where Nature and the Sacred Meet (Jewish Lights, 2000), The Torah: A Women's Commentary (CCAR Press, 2008), Lights in the Forest: Rabbis Respond to Twelve Essential Jewish Questions (CCAR Press, 2014), Gates of Shabbat, Revised Edition (CCAR Press), American Values, Religious Voices: Letters of Hope from People of Faith (University of Cincinnati Press, 2023), and in Reform Judaism Magazine. She is the author of Opening Your Heart with Psalm 27: A Spiritual Practice for the Jewish New Year (2019) and New Each Day: A Spiritual Practice for Reading Psalms (2023), both with CCAR Press.
Originally from Newton, Massachusetts, Rabbi Robbins grew up at Temple Israel of Boston. While in rabbinic school, she served congregations in Kokomo, Indiana; Anchorage, Alaska; and Los Angeles, California. She was ordained in June of 1991 at the Hebrew Union College–Jewish Institute of Religion in Cincinnati, Ohio, after receiving her Master of Arts degree in Hebrew Letters from the Los Angeles campus of HUC-JIR. She attended Colby College in Maine and received her Bachelor of Arts degree in English from the University of California at Berkeley.
On a more personal note, Rabbi Robbins is married to Larry S. Robins, President and CEO of PediPlace in Lewisville, and her son, Sam, is an avid mountain biker and lives and works in Denver, Colorado. She enjoys walking the dog (now awaiting a new puppy), treasures time reading (especially historical fiction) and relaxing by the tidal marsh in Wellfleet, Massachusetts.
CCAR Press works include: