Isaac Brynjegard-Bialik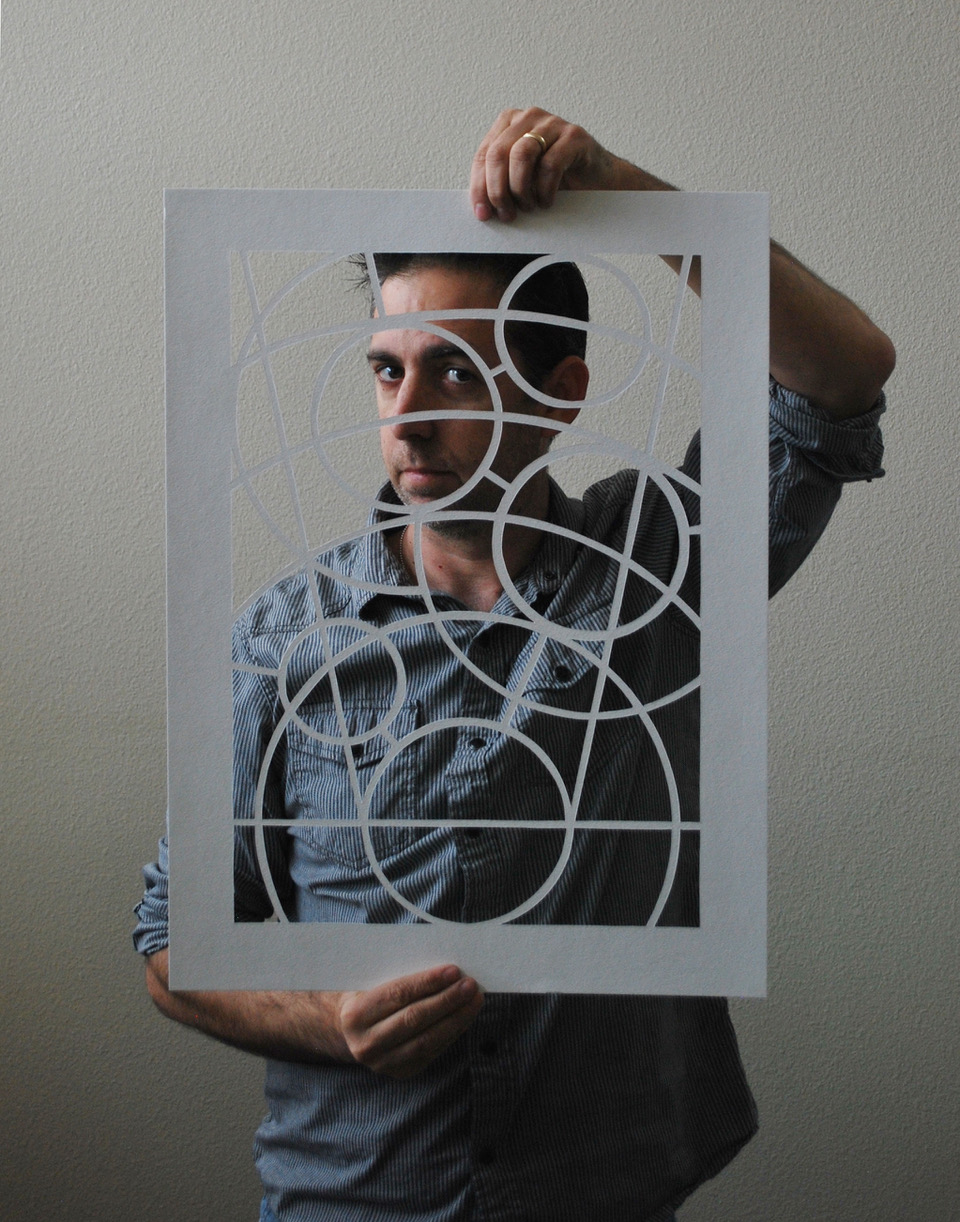 Isaac Brynjegard-Bialik is a Jewish artist living in Southern California. He cuts up comic books and reassembles them into work made of clean lines and patterns, sinuous shapes and sharp edges, large fields of color and small intimate spaces.
He first showed his work in a "Yom Yerushalayim" arts fair in Jerusalem, and has since shown work in galleries across the United States; his work is in the hands of private collectors around the world. Brynjegard-Bialik's most recent large commissions include "Tree of Life" for the new chapel space at Children's Hospital Los Angeles and "To Boldly Go," presented to William Shatner on behalf of the Jewish Federation of Greater Portland.
Trained in graphic design, Brynjegard-Bialik started cutting paper while living in Jerusalem. He regularly speaks about the intersection of art and Judaism, has written on the topic for the CCAR Journal, and maintains an annual summer residency at URJ Camp Newman, where he leads workshops teaching campers about papercutting. In 2013 he was the artist-in-residence for the Union for Reform Judaism Biennial. In 2015 his work was included in the second annual Jerusalem Biennale, and received a juror's award in the "Heroes & Villains" show at the Annmarie Sculpture Garden & Arts Center (affiliated with the Smithsonian Institution). In 2016 he served as a Teaching Fellow at American Jewish University's Dream Lab (a thinktank of artists and educators developing a programmatic vision for infusing the field of Jewish education with creativity through the arts).
Brynjegard-Bialik is married to his high school sweetheart Shawna, who is a rabbi in the Reform movement. Together they founded Paper Midrash, bringing together contemporary art, pop culture, and scholarship in custom workshops and residencies. They have three daughters, who often join Isaac in his studio.
| | | |
| --- | --- | --- |
| One Minute of Wonder with Isaac Brynjegard-Bialik: Paper T'filah | | One Minute of Wonder with Isaac Brynjegard-Bialik: Mi Chamochah |
| | | |
| | | |
CCAR Press works include: